How ANYONE Can Become Outrageously Successful Using Joint Ventures
World-Class Expert On Joint Ventures Reveals HIS 7 Figure JV Secrets LIVE!
Over 65% of us find it difficult to network and close joint ventures. When it comes to interacting with other businesses, that figure is even higher. Yet...
Your Income is directly proportional to the quality of Your Business Relationships!
Finally, there is a program that was originally designed and sold for $5,000, based on a combination of powerful disciplines, to help you excel in this area of your business. Whether you're a business owner and want to make your business better, or you're a consultant and want to network with more serious people, you CAN develop the skills to make that happen, when you decide to learn & apply what I'm teaching.
Introducing The Joint Venture Mastery Workshop DVD Course Package...
The JV Mastery Workshop DVD Course Package is unlike any other workshop programme throughout the world, You won't have seen anything like this ever!
JOINT VENTURE MASTERY
Choose this if you want to learn how to create and also implement JV's.
In fact every situation in which you're dealing with people and business can be dramatically improved. How? You'll have more fun, less stress, and... a more confident attitude.
You'll more easily make new connections and have better business relationships with anyone and everyone. Now, this is not a magic bullet where after a few hours of watching a DVD, you'll suddenly be a wizard — that would be silly & unrealistic — however I aim to catapult you through a vast array of information, experiences & empowering beliefs, that will help you develop the confidence and framework for using joint ventures to enrich your business... starting with the moment you begin to test out my ideas and instructions. It truly is an enjoyable, eye-opening, life-changing and also FUN process!
"Now You Can More Easily Attract Any Deals!"
Imagine yourself being surprisingly confident in any business networking situation. You'll just naturally radiate the type of energy that almost magnetically attracts deals to you.
How good would it feel to be able to easily approach a big fish? How many opportunities are you missing each day right now because you let fear or hesitation stop you? Or maybe you just don't feel totally confident, because you don't yet know the secrets of joint ventures.
In this special DVD-set program, now ANYONE can grab the opportunity to get these skills from a world-class JV Expert, Speaker and Trainer on joint ventures and networking skills. This is one of the most positively impactful programs ever taught on the subject of joint ventures.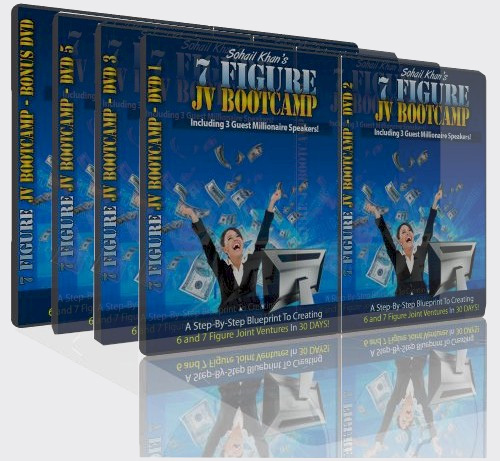 No Boring Classroom Lectures Here! Instead, Be a Virtual Attendee at a Dynamic 7 FIGURE JV WORKSHOP — Where You'll Learn Multiple Ways To Improve & Learn Differently!
You'll more easily learn the material because it's not presented in a formal, boring, classroom approach. Most people forget 90% of the material when it's presented that way. No, in this program you'll learn by doing things in a variety of ways. You'll get plenty of chances to practice these skills in a business environment.
The program starts with you. You'll discover how you can be yourself more easily around others in a networking environment. And how to naturally let that radiate outward. You'll also find out how to get yourself into a peak state for meeting others and closing JV deals. And you'll shatter any limiting beliefs you may have had in the past about closing.
From there you will continue to discover one practical skill after another. Each one stacking upon the previous one to compound your success. By the end of the program you will have an entire "tool kit" of skills, strategies, and tools to use whenever you like.
You're probably wondering about the details of this opportunity. In just a moment I'll tell you how you can get your hands on the 7 FIGURE JV WORKSHOP™ DVD-set. But first you might want to know more about the credentials of our world-class JV expert.
Renowned JV Expert Reveals All HIS Secrets!
Your Host is Sohail Khan, a 7 Figure JV Broker, speaker, trainer of JV Brokers, & founder of The JV Club. Sohail has trained and spoken at a variety of seminars on joint ventures & networking skills around the globe.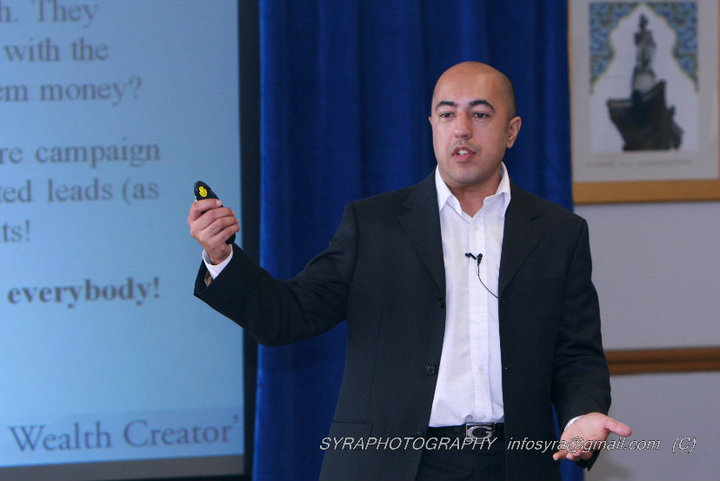 Check out our 3 Guest Millionaire Speakers!
I also invited Mark Nathwani, Alan Forrest Smith and Elliot Kay to speak for several hours at the 7 FIGURE JV BOOTCAMP!
Mark Nathwani is a self-made multi-millionaire who went from building a huge property empire to building the largest "Private Label Rights" empire in the world!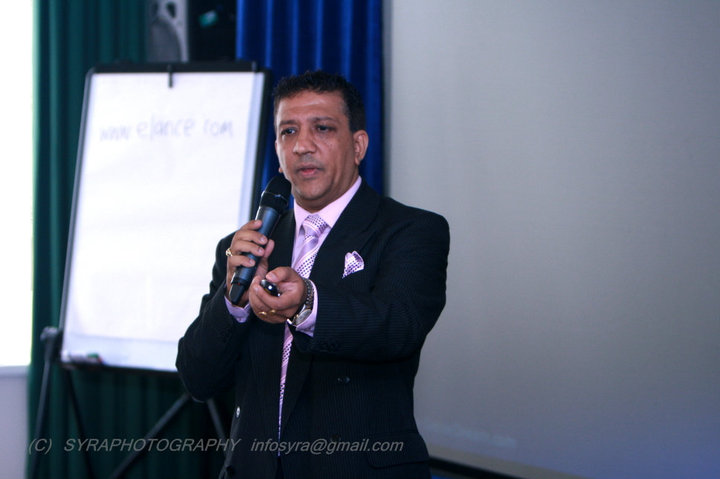 Alan Forrest Smith is a legendary copywriter who has partnered with the likes of Jay Conrad Levison, Jay Abraham, Ted Nicholas and spoken worldwide on "How to Write Words that Sell Millions!"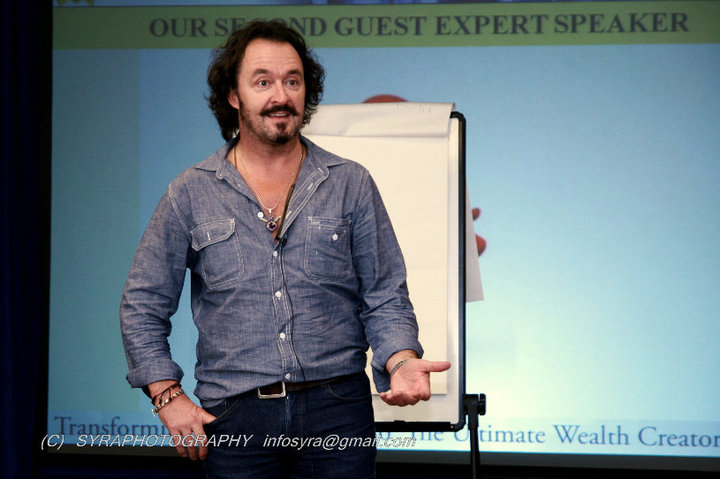 Elliot Kay is known as the "Coach With The Hat" and also was a finalist in "The Coach Of The Year 2009" a dynamic speaker and motivational expert.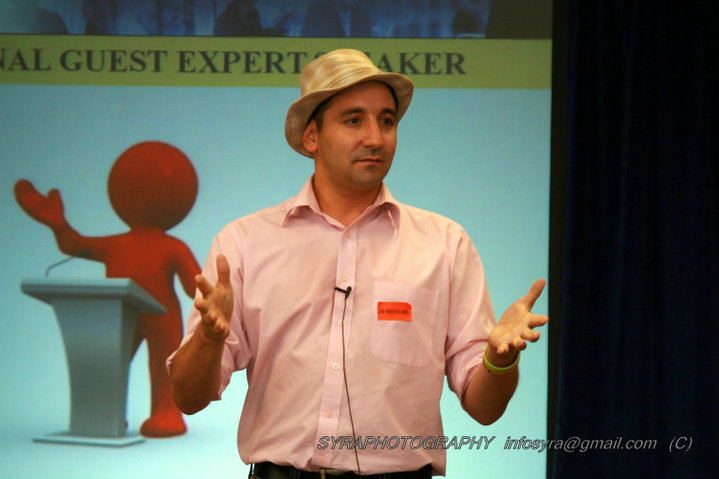 What's Included In the Joint Venture Mastery Workshop DVD's Package?
THE FULL "STEP-BY-STEP" JOINT VENTURE WORKSHOP PACKAGE
Below is what you will receive in this package...
6 DVD's and printed workbook of this LIVE 1 day training workshop!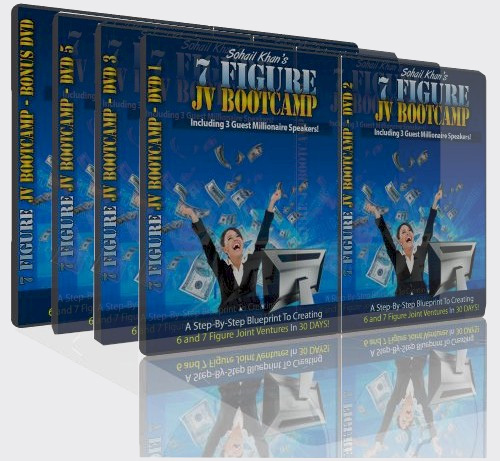 THE JOINT VENTURE MASTERY DVD PACKAGE COVERS
The Real Power of Joint ventures
Finding targeted Joint Venture Partners
Approaching Joint Venture Partners
Various Types of Proven 6 and 7 Figure Joint Ventures
PLR, Success and Copywriting Strategies
Key Positioning using Social Media Influence
FREE Lead Generation Strategies
BONUS:
Get a personal workbook which was given to ALL attendees at the 7 FIGURE JV WORKSHOP who paid up-to $497 to attend!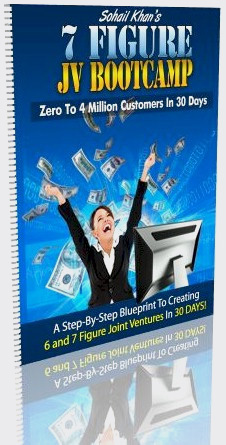 What Investment Do You Have To Make For The Joint Venture Mastery Workshop DVD's?
So here's the deal: The Joint Venture Mastery Workshop DVD package costs just $297 or £197 and includes 6 DVD's and printed workbook.
I agree that's a significant amount to pay, but when you consider just one of the elements of the JV Mastery DVD package could easily make you 6 or 7 figures — your risk of getting a return on your investment is minimal. But it's a risk nevertheless. So here's how we completely eliminate your risk and put all the risk on our shoulders...
The Joint Venture Mastery Workshop DVD's Better Than Money-Back Guarantee
We guarantee that as long as you implement everything in the JV Mastery Workshop DVD's you will at least double your return on investment in 60 days or less.
If you don't we'll give you an instant and courteous refund of the entire package!
I think you'll agree that's as fair as we can be and demonstrates the belief we have in our JV Blueprint package to deliver real results for you.
How do I get started with the Joint Venture Mastery Workshop DVD's?
Very simple... just click the Buy Now tab below and we will ship out your JV Mastery Workshop package to you for just $297/£197!
What if I'm not ready?
Even if you decide this program does not fit your needs at the present time, I provide business owners with a 60-minute Intensive Session.
My commitment is to provide you with a detailed consultation to help you identify areas where you can improve your business. This is not a sales pitch and there is no obligation with the 60 minute Intensive Session. Call today to schedule your 60 minute session: 858 206 3784 or click here.