Coaching on real-world, proven business and personal growth systems and strategies.
by Business Growth and Joint Venture Expert Sohail Khan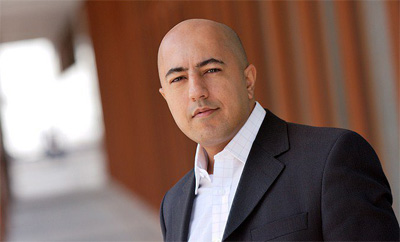 Marketing is commonly regarded as the most important function of any organization.
Unfortunately, most business owners and organizations don't really understand: what marketing really is, what the purpose of marketing is, what strategies provide the greatest success for their industry, and what media allows a business to best leverage their valuable marketing spend.
Whether you are with an association attempting to educate its members, or you are a company looking to build business and get to the "next level", Sohail will coach specifically targeted to you and your businesses needs. You will leave with simple, effective, and affordable strategies that you can immediately implement into your life and business.
About Sohail
Sohail is Founder of The Joint Venture Group a joint venture marketing, consulting and training company that helps business owners implement a joint venture marketing system into their businesses.
He provides direction in joint ventures, business growth, expert differentiation, referral marketing, product creation, e-mail marketing, direct response marketing, and writing web copy.
Sohail is a certified 7 Figure Joint Venture Expert.
Popular Coaching Programs - after making a payment you will be forwarded to a detailed form to gather more info before being contacted.
4 Week Strategy Map Program - $3,997
This program will help you Implement a key strategic map in growing you and your business; 4 x 60 minute weekly Skype sessions.
8 Week Power Up Program - $6,997
This program will help you break through any barriers in growing you and your business; 8 x 60 minute weekly Skype sessions.
How do I get started?
Very simple... you can either call me on 858 206 3784 or e-mail me at sohail@sohail-khan.com to set up a phone call to see if any of my products or programs are right for you/your business.
What if I'm not ready?
Even if you decide this program does not fit your needs at the present time, I provide business owners with a 60-minute Intensive Session.
My commitment is to provide you with a detailed consultation to help you identify areas where you can improve your business. This is not a sales pitch and there is no obligation with the 60 minute Intensive Session. Call today to schedule your 60 minute session: 858 206 3784 or click here.
More From Sohail Khan
Free Audio: 'The Power Of Joint Ventures AND How To Leverage Business Assets To Make Millions!'

Free Report: 'How To Make 6 and 7 Figures as a JV Consultant!'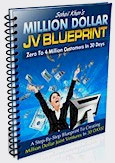 JV Millionaire Seminar
Register for the 'Joint Venture MILLIONAIRE' Seminar:
'How To Make 7 Figures Using The Power Of Joint Ventures!'
Next Seminar Date: To Be Announced
Learn how I went from losing everything to leveraging a zero-cost million pound joint venture to acquire 4 million customers in JUST 30 days!
How YOU can make unlimited income and pocket 6 or even 7 figures in just 12 months using the power of Joint Ventures.
How to APPROACH potential JV partners and secure 6 and 7 figure deals in just 30 days!
Also get a totally FREE copy of my '7 Figure JV Blueprint' just for attending (worth $197).
The Joint Venture Millionaire Seminar is only $97 with limited places, pre-register your interest by filling in the form for the next seminar:
Joint Venture Millionaire
Register Here:
Limited places available!
"What I heard at your Joint Venture Millionaire seminar, has got my head spinning & my brain bouncing with ideas & possibilities that you have revealed here. There are so many ways this information can be used, in many different markets .. plenty for everyone. I'm off now to compile my own plan of attack using your splendid JV methods".
Peter Cairney
Cairney Marketing