About Sohail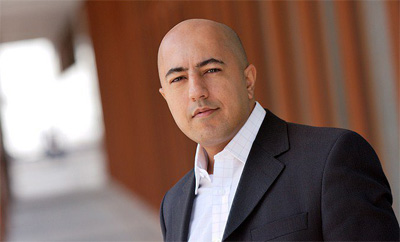 Sohail is founder of The Joint Venture Group.
Prior to starting The Joint Venture Group, Sohail has had over 15 years of sales, joint venture marketing and business experience.
Having previously built a multi-million pound internet training business which he started with just £1,000 in 2000, he then sold a majority stake to a £75M IT company in 2006.
In 2008 the IT company went bust and Sohail lost everything but retained the knowledge and expertise of building a business with over £5 Million in sales using just joint ventures.
The Million Pound Challenge!
In 2009 Sohail set himself a challenge to make £1 Million within 12 months using nothing but just his joint venture marketing expertise and set out to create some "mega" joint ventures.
Without a product, business or capital Sohail seeked out his first and "biggest" joint venture to date (within 30 days) with a company that had over 4 million customers and is set to make over £1 Million+ in his first year from just one joint venture called his "Joint Venture Blueprint!"
In June 2009 Sohail was invited by some of the biggest names in offline and online marketing to the biggest event for business owners looking for strategic partners in the US called "JV Alert Live" and has not only spoken worldwide but also co-created The JV Academy with Willie Crawford (The World's No.1 JV Broker) for serious Individuals looking to become successful 6 and 7 Figure Joint Venture Brokers!
Due to great demand from current clients Sohail has also created his one day "7 Figure JV Workshop" to bring serious business owners together to learn how to do "high-level" joint ventures and then have the ability to walk away with a guaranteed 6 or 7 figure joint venture deal during the workshop making the traditional model of "face-to-face" networking obselete!
My Brokering Business
In 2011 Sohail founded "MyBrokeringBusiness.com" giving Individuals the opportunity to create their own lucrative joint venture brokering business and business owners access to a professional team of JV Brokers to help them create "high-level and low-cost" joint ventures to double or even triple their sales and profits!
My Brokering Business has gone from strength to strength with joint ventures brokers now trained in the UK, US and Middle East!
Watch A Video About My Brokering Business
How do I get started?
Very simple... you can either call me on 858 206 3784 or e-mail me at sohail@sohail-khan.com to set up a phone call to see if any of my products or programs are right for you/your business.
What if I'm not ready?
Even if you decide this program does not fit your needs at the present time, I provide business owners with a 60-minute Intensive Session.
My commitment is to provide you with a detailed consultation to help you identify areas where you can improve your business. This is not a sales pitch and there is no obligation with the 60 minute Intensive Session. Call today to schedule your 60 minute session: 858 206 3784 or click here.
More From Sohail Khan
Free Audio: 'The Power Of Joint Ventures AND How To Leverage Business Assets To Make Millions!'

Free Report: 'How To Make 6 and 7 Figures as a JV Consultant!'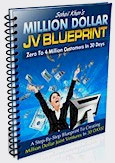 JV Millionaire Seminar
Register for the 'Joint Venture MILLIONAIRE' Seminar:
'How To Make 7 Figures Using The Power Of Joint Ventures!'
Next Seminar Date: To Be Announced
Learn how I went from losing everything to leveraging a zero-cost million pound joint venture to acquire 4 million customers in JUST 30 days!
How YOU can make unlimited income and pocket 6 or even 7 figures in just 12 months using the power of Joint Ventures.
How to APPROACH potential JV partners and secure 6 and 7 figure deals in just 30 days!
Also get a totally FREE copy of my '7 Figure JV Blueprint' just for attending (worth $197).
The Joint Venture Millionaire Seminar is only $97 with limited places, pre-register your interest by filling in the form for the next seminar:
Joint Venture Millionaire
Register Here:
Limited places available!
"What I heard at your Joint Venture Millionaire seminar, has got my head spinning & my brain bouncing with ideas & possibilities that you have revealed here. There are so many ways this information can be used, in many different markets .. plenty for everyone. I'm off now to compile my own plan of attack using your splendid JV methods".
Peter Cairney
Cairney Marketing