Are you ready to experience 60 minutes that will transform your business forever...
"It Only Takes One Hour to Start Earning More, Working Less, And Enjoying Life…100% Guaranteed!"
Would you like to increase the conversion rates of your sales, your emails, or any of your advertising by 25%, 63%, or even 215%?
Develop a Unique Selling Position that totally sets you apart from all your competitors... while establishing you as a dominate expert in your market?
Create a personalized step-by-step outline and plan for you to generate all the qualified business leads you can handle.
Strategize and design a new one-page business plan to revolutionize your business over the next 90 days.
Systematize your business to the point where you work on what brings in the income... while daily chores and drudgeries are handled by others.
Are you ready to earn more, work less, and enjoy life?
Your business can be transformed radically in minutes. Make a few changes to one of your sales approaches, websites or your ads... and a business earning $5,525 net profit a month is now earning $16,545 a month.
Spend a few minutes working on the new "unique selling position" of your business... and everything you do now dominates the marketplace.
Create a new detailed plan on how you'll generate leads and exactly how you'll follow-up on them... and confusion vanishes from your daily life.
Put new systems in place for running your business... and the stress disappears.
While you'll always grow and advance in both your life and your business... the direction of your life is often decided in mere moments.
You Can Transform Your Business and Life Totally in Just One Hour
What will you decide?
I'm not offering you some "Brand New Super Widget" on this site. In fact, I'm not offering you a product at all.
What I'm offering you is something more valuable than that... my time.
you'll spend one highly focused hour on the phone with me where we deal with all the issues plaguing your business. If you need more leads, we'll develop you a system for that. If you need higher conversions, we'll produce that for you.
If you simply need to find a way to balance your time and life better, we'll concentrate on that.
I'm not putting down products... I've developed numerous products to help you get to where you want to go, including several books, my Joint Venture Marketing course, Joint Venture Brokering Business Program, and How to Create Million Dollar Information Products.
It's just that you don't need another product right now. What you need is to spend time one-on-one with someone who can make an immediate difference in your business results.
Only Work With Someone Who Has Done It For Themselves!
When I first started my Internet based training business way back in 1999 there wasn't any "business growth marketing" information around then like there is today... and I learned how to succeed with NO money by trial and error. That start-up quickly turned into an eight figure business.
My online business eventually grew to 500,000 subscribers... got acquired by a $160M IT Group... and valued my business at $10M before losing it all in 2008. In 2009 I set myself a challenge to make $1M in 12 months and ended up closing a deal for $1.5M in just 30 days!
After I spent several years systematically learning how to use joint ventures and partnering to grow a business quickly, I then began teaching others how they could do the same. The results have been exciting to say the least.
I've helped authors, information product creators, fitness gurus, real estate agents, local retail businesses, business-to-business companies, and more.
Here's How it All Works...
Once you sign-up for your one hour "Business Growth Check-up," you'll receive an email from me to schedule when we'll do our one-on-one call. In most cases, you can expect a 7 to 10 day period before your scheduled time will occur.
Along with this email, you'll also receive a link to the "Business Growth Audit" form. Please plan a time where you're free to go through this full assessment without distractions. It is quite intensive.
Many clients experience a change in their business even before our call together because of what they discover filling out this preparation material.
You will list any websites you'll want reviewed on this form. If you have any other materials or advertising you'd like me to look at, you can simply fax or email those over to my office.
I'll often spend one to two hours looking over your assessment and your current marketing methods. If for some reason I feel I can't help you, then I'll immediately let you know and refund your money.
If I know I can help you, we'll get on the phone together... and we'll spend a solid hour going over strategies and techniques that will build your business fast. I highly recommend recording the call for your own use.
By the time the call is over, you'll know exactly what steps to take to improve your business results. And in the majority of cases, you'll have a detailed plan of exactly what to do from that point on.
I'll record the call, because we'll move quickly... developing strategies, step-by-step plans, and possibly even creating ad copy to use. The call will be available for you to download in mp3 format within 24 hours.
To make sure you understand everything we discussed on the call, you'll also receive email follow-up support for the next 14 days.
Feel free to put together an email asking for clarification on anything we discussed... and how to use in your specific business.
This Offer is 100% Risk Free to You
After we've been on the phone for 15 minutes, I'll stop a moment and ask you if you're getting your money's worth. If you're not, then simply say so. The interview will stop immediately and you'll be issued a full refund.
The risk is entirely on my shoulders. You get complete access to my audit form which in many cases teaches and trains you on It's own. I'll spend one to two hours going over all the materials you've sent me. In the first 15 minutes on the phone, you'll also receive many detailed strategies you can immediately apply.
You don't have to decide right now. Your point of decision doesn't even come until you force me to put-up-or-shut-up during the first 15 minutes of the call...
How Much Is This One-On-One Coaching Session, Online Assessment, One Hour Recording, and Email Follow-up Worth to Your Business?
Normally I charge $4,995 for an assessment and one-on-one consultation like this. You don't need to pay anywhere near this amount, because I need your help. I'm putting together a collection of case studies showing how these unique business strategies work in absolutely any business situation.
With your permission, I'll make a transcript of our call together... as the basis of an upcoming product. Your name, business name, and any proprietary information will be edited out. You get the full business check-up service for half the normal price...
you'll receive...
"My Business Growth Audit Assessment" designed to help you think about and improve all your business processes before our call.
The 60 Minute One-On-One Session over the phone where I detail everything you can do to immediately increase your profits.
Complete Recording of the call in mp3 format for you to listen to again and again to soak in all the information covered.
Email follow-up for 14 days after the call to help you understand and apply anything we discussed on the call.
All of this for only $2497... And It's totally risk free to you. After 15 minutes of our call together, I'll simply ask you if you're receiving full value for your money.
If you're not, let me know... and you'll receive a refund of everything you paid.
Please understand that this offer really isn't for everyone. If you're just starting out brand new and don't even have a website up or any advertising available yet, then you may be a little too early on in the process for me to help as I'd like to. It's also not for people who are set in their ways and refuse to try new things.
This offer is for business people who are serious about improving their business... and they're willing to do what it takes to reach the next step in the process.
If that describes you, then please take action today... as I can only deal with a very limited number of clients at a time...
Click here now to go to my secure order form...
Yours in Success,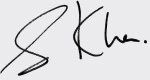 Sohail Khan
P.S. You get the "Business Growth Audit Assessment" to prepare you for our call, the "One Hour Business Growth Check-up" to design and build your step-by-step plan, and the "Email Follow-up for 7 Days" to better understand or apply your plan... all for only $2497... and It's 100% risk-free to you.