"How To Use Joint Ventures To Do Lucrative Deals With Business Owners, By Leveraging Their Hidden Assets and Resources...
AND Learn How To Build Your Own 6 or 7 Figure JV Consulting Business In Just 4 Days!"
What would you say if we told you that within three days you could have everything you ever needed to get unlimited income? We don't mean ideas or things for you to work on. We mean a fully integrated joint venture consulting business, with everything "ready-to-go" – identifying jv partners, jv letters, referral programmes, ready-made jv's etc. A system proven to get 4 million customers from scratch in just 30 days, even without an initial product! A system that puts your income growth on steroids and is fully guaranteed to produce results.
Introducing The "JV Consulting Bootcamp" The 4-Day "Intensive" Training Program That Creates 6 and 7 Figure JV Consultants...
If all of these problems are affecting your business. There is a solution – a simple and proven one, called the "JV Consulting Bootcamp".
JOINT VENTURE BOOTCAMP
Choose this if you want to become a certified JV Consultant.
What will your life be like when you "think like a JV Consulting Genius"?
... You'll know exactly how to easily create your own 6, 7 or 8 figure breakthrough successes using our unique JV Strategies and super simple JV Systems.
... You'll restructure your mindset and become part of the 5% of people who really understand Joint Ventures, know how to do them successfully, and use them to bring in 6 or 7 figures per year for themselves!
... You'll be able to take any business, any situation, any opportunity, any deal, challenge or circumstance, and produce significant results effortlessly ... even in a recession!
A bold and daring promise? Perhaps.
We speak to thousands of would-be coaches and consultants every year. Everyone's searching for the "magic pill" that can give them everything they ever wanted from their own consulting business. But it's not that simple or that quick – you know it's not. But our Bootcamp IS the nearest thing to the magic pill – it just takes 3 whole days to swallow!
Mind you, if anyone said to you that after three days you'd have the solutions to every imaginable problem in terms of creating unlimited income, you'd think they'd gone crazy. But that's exactly what the JV Bootcamp gives you.
In fact it's better than that. You get concrete solutions all ready to go the moment you leave the course. I don't know of any other way how you can transform your business in such a short space of time. Do you?
What's Included In The Joint Venture Bootcamp?
FULL TRAINING AND LICENSING OF THE RapidJV™ SYSTEM
By doing this you automatically learn how to...
Harness the power of Joint Ventures
Find Joint Venture partners
Approach Joint Venture partners
Get past the gatekeeper
Find Super Affiliates Online
Approach Super Affiliates
Get the 7 figure Joint Venture mindset
Write a winning Joint Venture proposal
Use direct response marketing
Use Internet marketing
Follow up with Joint Venture partners
Make the Joint Venture deal successful
Handle Joint Venture negotiations and agreements
Track the Joint Venture deal
Make sure you get paid again and again
Deal with difficult Joint Venture partners
Avoid deadly mistakes beginners make
Close you first Joint Venture deal in 30-60 days
Get access to The JV University clientbase
LEAVE WITH YOUR JV CONSULTING BUSINESS READY TO GO:
Every element of RapidJV™ is explained in minute detail with examples and step-by-step instructions. WHEN YOU LEAVE THE BOOTCAMP YOUR JV CONSULTING BUSINESS WILL BE READY!
25+ PROVEN STRATEGIES TO MULTIPLY YOUR SALES AND PROFITS:
RapidJV™ includes 25+ proven and low-cost joint venture strategies. Each one has stood the test of time and can be applied to 99% of businesses. In fact most of the strategies are FREE to apply and activate! We'll take you through each one!
CHOOSING THE PERFECT JV STRATEGIES FOR YOU:
Clearly you're not going to implement all 25+ strategies (and you don't have to). We'll explain how you choose the right strategies for your business (by answering just two simple questions) and within 5 minutes you'll have your list completed!
PLUS YOU ALSO GET:
8 Weekly Coaching Support Calls (worth £1,576)
The JV Consulting Home Study Package (worth £997)
"It has changed my life so much that I now look for joint ventures everywhere..."

My understanding of joint ventures has drastically improved and I am only a little over half way through the course. It has changed my life so much that I now look for joint ventures everywhere. When I see a billboard while driving down the road, I begin thinking about how I might do a joint venture with them. I even think of joint ventures when I hear a group of people talking.
Since joint ventures are a win-win-win situation, they can work even in a down recession. With no money up front and no risk, it is easy to set up a joint venture when the client realizes that they will make more money by being a partner in the JV.
To be successuful as a Joint Venture Consultant, you need the proper mentoring and training. I highly recommend the JV Consulting Program.
Blakey Crowe
STEP-BY-STEP GUIDES:
How to create each strategy so it gets results the moment you launch it. Backed up with a-b-c type guides, working examples and proven templates, you'll create winning strategies during the JV Bottcamp!
Here are a couple of the guides...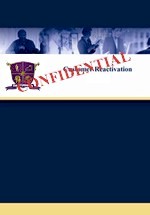 How to approach potential Joint Venture partners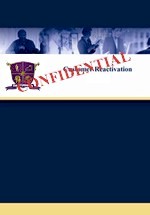 How to create a Customer Reactivation letter
WORKING EXAMPLES AND EASY-TO-USE TEMPLATES:
In addition to the Step-By-Step Help Guides, we'll take you through all the proven examples and templates (we have over 150) so you can quickly and easily create powerful marketing strategies. Here's a list of some of the proven examples and templates...
Joint Venture Examples:
Yellow Pages JV
Distributorship JV
Online JV
Offline JV
Licensing
Royalty Arrangements
Renewal and Referral Systems
Reactivating Inactive Buyers
Unconverted Leads JV
Upsell JV
Free Trial JV
List Swapping
Etc.
Basically you can't go wrong. Simply follow the advice and guidance I give you during the JV Bootcamp, use the Step-By-Step Guides and the examples and templates!
EXAMPLES AND TEMPLATES COVERING THE 5 KEY INDUSTRY SECTORS:
The examples and templates extend across the five key industry sectors...
Product based businesses
Service based businesses
Professional service based businesses
Restaurants
Retail based businesses
So no matter what you sell — you'll find the perfect examples and templates to suit your own business!
"BEEN THERE GOT THE T-SHIRT" EXPERT WITH YOU EVERY MINUTE OF THE BOOTCAMP:
Your course "tutors" are two of the most experienced and highly regarded business growth experts in the world... known as the "7 Figure Joint Venture Experts"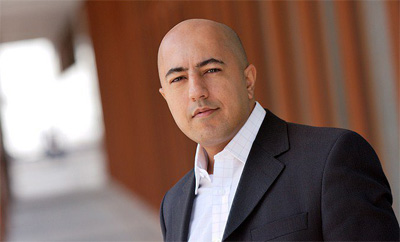 Sohail Khan
Sohail Khan
Sohail is regarded by many people all over the world as one of the leading JV marketing "gurus". What sets him apart from the likes of Dan Kennedy and Jay Abraham is his step-by-step and systemised approach to sales and marketing, making the most complex strategies seem like child's play.
Sohail developed the RapidJV™ system and it's been a work in progress for over 15 years. You'll have personal access to Sohail many times during the JV Bootcamp and he takes a very active role throughout the 3 days.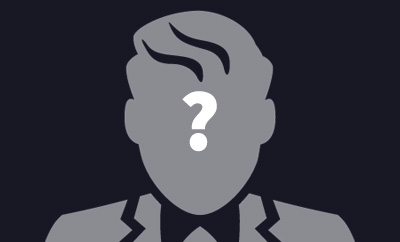 Mystery Tutor
Mystery Tutor
Regarded by many people as one of the youngest JV brokers in the world. Brokering hundreds of products for various marketers and speaking at different events worldwide.
He is a master list builder using the power of Joint Ventures and teaches people who to harness the power of the internet to go from zero to 50k subscribers in as little as 90 days!
The Joint Venture Bootcamp Better Than Money-Back Guarantee
By the end of Day 1 of The JV Bootcamp if you don't believe that you will be able to become a JV Consultant earning 6 or 7 Figures a year...
We'll give you an instant and courteous refund of the entire fee and you get to keep ALL the bonus materials for your inconvenience.
I think you'll agree that's as fair as we can be and demonstrates the belief we have in our JV Bootcamp to deliver real results for you.
How do I get started in the Joint Venture Bootcamp Program?
Very simple... you can either call me on 858 206 3784 or e-mail me at sohail@sohail-khan.com to set up a phone call to see if this program is right for you.
What if I'm not ready?
Even if you decide this program does not fit your needs at the present time, I provide business owners with a FREE 30-minute Strategy Session.
My commitment is to provide you with a complimentary, consultation to help you identify areas where you can improve your business. This is not a sales pitch and there is no obligation with the FREE Strategy Session. Call today to schedule your free session: 858 206 3784 or click here.